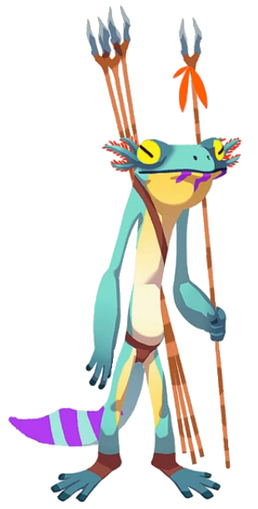 Froogs seem to be a tribal race of merlocs, but are mostly blue (Except for the
Froog King
) and wield
weapons
such as spears and clubs. Their architecture mostly consists of raised huts made out of a material that appears to be leaves.
Froogs have also been seen in different forms. One of which very much look like what might be something of a "Dwarf Froog".
They appear to be somewhat of an NPC like race, probably mainly used in custom maps as quest givers, merchants or even the objective (i.e. in a rescue mission type adventure).
So far Froogs have no actual refere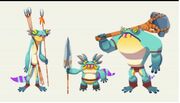 nce towards the Yogscast, besides them being in the game itself.
Ad blocker interference detected!
Wikia is a free-to-use site that makes money from advertising. We have a modified experience for viewers using ad blockers

Wikia is not accessible if you've made further modifications. Remove the custom ad blocker rule(s) and the page will load as expected.